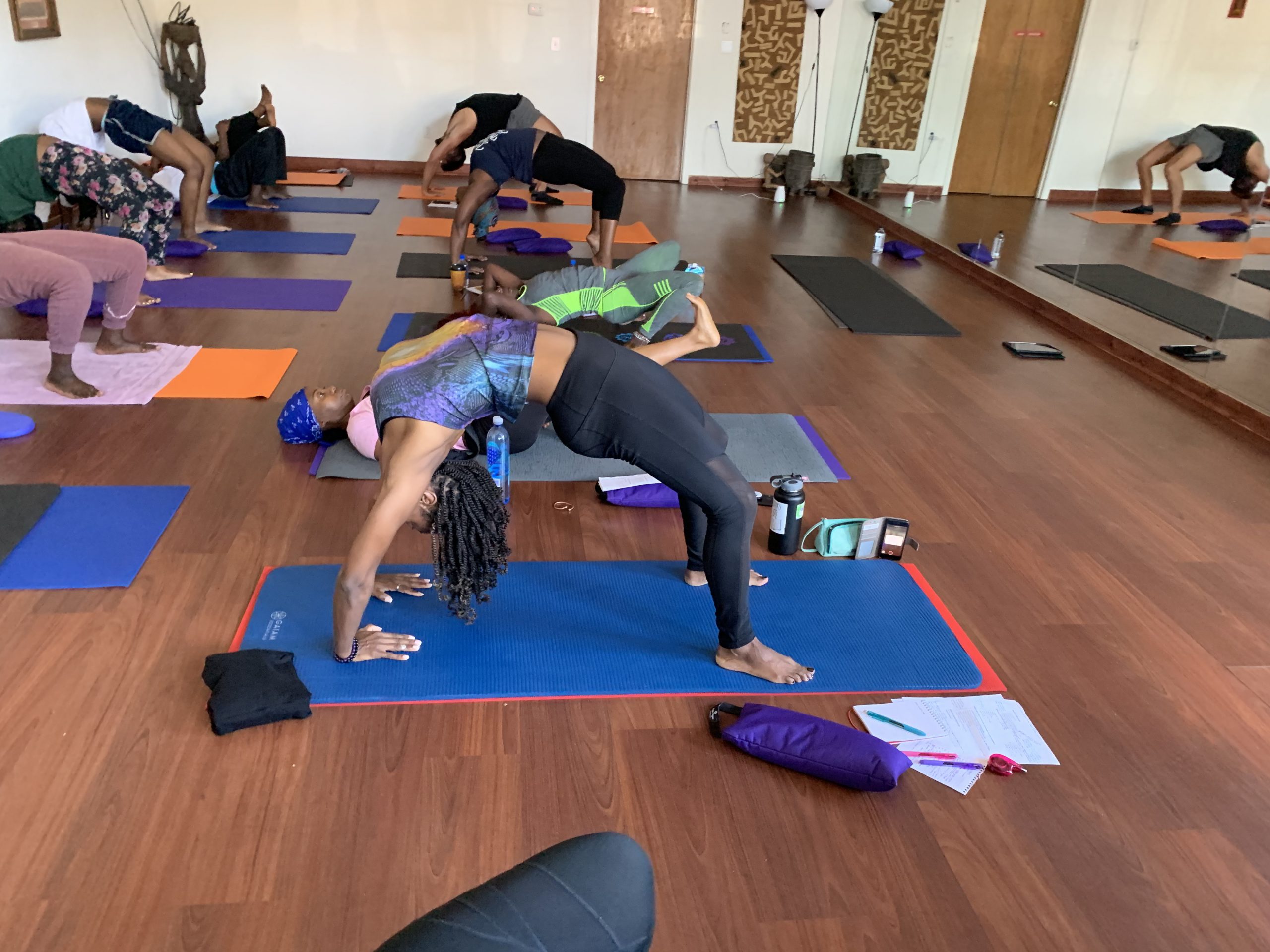 YogaSkills Kemetic Yoga Studio
Atlanta

YogaSkills' Kemetic Yoga Studio in Atlanta was founded by Master Instructor Yirser Ra Hotep to act as a hub for instruction in Kemetic Yoga, as well as, Teacher Training and Certification courses. We hold master workshops led by internationally known instructors, lectures, mentoring and youth development programs and community gathering space.
We offer a full schedule of Kemetic Yoga Classes, Workshops, Teacher Training Courses and instruction in other dynamic movement arts like African Dance, Martial Arts, Yoga and Tai Chi.
We Are A Family Operated Business
Kiyaa Lawrence Faluade is the General Manager of the Yogaskills Studio in Atlanta. As a Certified Kemetic Yoga Trainer, Kiyaa offers many different services from group or private Kemetic Yoga classes to a crafty night of Paint and Sip. Below is a list of services we offer.
Our space is also available to rent for your special events,
workshops or classes.
VISIT US AT:
www.yogaskillsatl.com

1536 Ralph David Abernathy Blvd
Atlanta, GA 30310
For Additional Information Contact
Kiyaa Lawrence Faluade
+1(404) 583-8350
yogaskillsatl@gmail.com