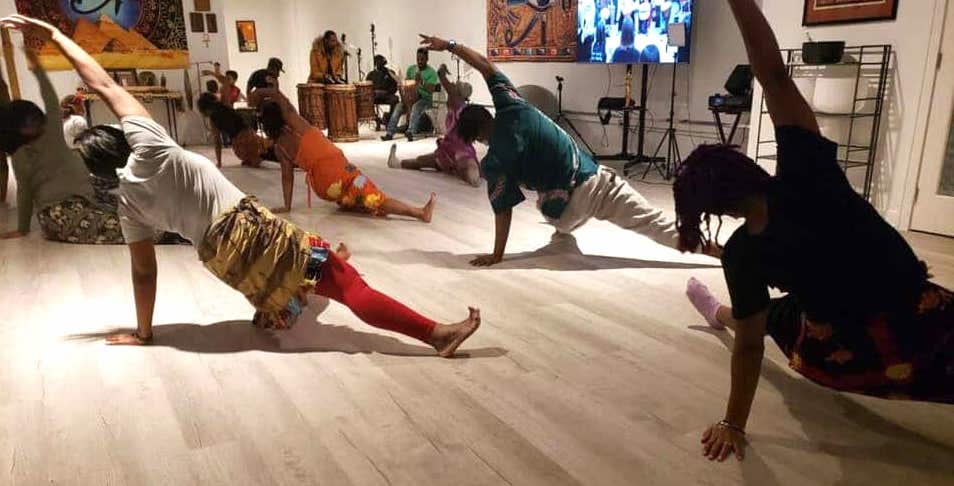 Teacher Training & Certification
Kemetic YogaSkills Teacher Training & Certification
---
Kemetic Yoga is Healing the Global Black Community
All of our courses are Yoga Alliance Approved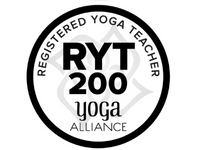 We now have several options for certification

*Please Note: All payment plans are set up for automatic payment on the card you used to purchase on a monthly basis from the day you made the purchase until your plan is paid off. For example, if you purchased on May 10, then your next automatic payment is June 10.
Kemetic Yoga Teacher Training in Chicago
4 weekend sessions combined with 2 weekly sessions in person or via zoom
YogaSkills Kemetic Yoga Studio Bronzeville
4507 S. Indiana Ave
Chicago IL. 60653
773 396-6613
Four Weekend Sessions:
Saturday & Sunday October 28, 29, 2023
Saturday & Sunday November 18, 19, 2023
Saturday & Sunday December 16, 17, 2024
Saturday & Sunday January 13, 14, 2024
Saturdays 9:00 AM to 5:00 PM
Sundays 10:00 AM to 4:00 PM
Online Zoom Classes: Tuesday and Thursday 6:30 PM to 8:00 PM
Fee: Only $2,500 One Lump Sum Payment (Discount)
Payment Plan: $2800 or four payments of $700
Our online virtual teacher training is a self-paced course. You will be guided through six modules and two supplementary modules that include reading and video practice assignments. Once you submit all written and video assignments satisfactorily you will receive your certificate and qualify to teach Kemetic Yoga.
Receive your certification under the healing sun of Negril Jamaica. You will be able to pay for the teacher training portion of your experience, then book your lodging with Travelers Beach Resort and your airfare separately.
You can share a room with another participant or bring your family or friends to enjoy a Jamaica vacation with you during your break times or at the end of the training day.
We will meet daily from 7:00 AM to 5:00 PM with two breaks. You will also be eligible to participate in any online courses or classes we offer at no extra charge in order to supplement your learning process. Zoom coaching sessions with Master Yirser Ra Hotep are also available.
This experience emphasizes the history, philosophy, and spiritual science of ancient Kemet with less emphasis on physical practices. Those taking this option are encouraged to participate in online workshops and classes as they are offered and take the Virtual Course at no extra cost.
This experience Is extensive and involves travel to all of the major historical sites near Cairo, Luxor, and Aswan including the Pyramids of Giza, Sokara "Step" Pyramid of Djoser, Imhotep Museum, Karnak Temple, Luxor Temple, Cairo Museum, Temples of Denderah & Abydos, Temple of Rameses at "Abu Simbel", Hatshepsut Temple, Valley of the Kings and a four day Nile cruise that take you to explore temples at Kom Ombo, Temple of Heru at Edfu and the Nubian Village.

Additional Discounts when combined with the trip to Ghana

This experience takes you to the land of Ghana West Africa. You will learn and practice Kemetic Yoga on the land of your ancestors along with native Ghanaians also seeking certification through our African Kemetic Yoga Initiative.
You will also visit many of the historical sites in Ghana, interact with Ghanaian traditional spiritual healers, visit the rain forests and undergo naming ceremony and restoration with traditional chiefs. Highlights of this experience include a tour of the capital city of Accra, a visit to a crafts market, and wood carving.
Additional Discounts when combined with the trip to Egypt
(Baltimore, Dallas, Chicago & Boston)
Alchemy of Kemetic Yoga: Journey To Amenta is a deep immersive exploration of Yoga, Meditation and Transformation from the perspective of Ancient African Spiritual Science. In this workshop Master Yirser Ra Hotep takes you on a journey to discover the origins of Yoga on the continent of Africa where human culture originated and people first engaged in the practice of meditation. 
We decipher the coded language of Yoga that is pictured in the symbols on the walls of the temples of ancient Kemet (Egypt). We provide new interpretations of ancient concepts and provide you with the ability to apply them to your own personal transformation and growth.
In this workshop you will learn ancient practices designed to change you from the inside, to give you the skills to creatively reach the goals of Self Realization and Self Actualization.
COMING SOON MINI-COURSES AND MASTER WORKSHOPS:
We offer a variety of mini-certification courses throughout the year that can be taken in person or online for CEUs (Continuing Education Units for Yoga Alliance), personal and professional development, to enhance your skills as a Yoga teacher, school teacher, social worker/therapist, massage therapist, holistic health provider, medical doctor, energy worker or any profession that requires skills in the following areas:
· Stress Management for Health & Wellness
· Live Natural Vegan Food Preparation: Chef Earl King, Hope on a Plate
· Alchemy of Kemetic Yoga
· Anatomy & Physiology
· Spiritual Anatomy
· History and Philosophy of Kemetic Yoga
· Kemetic Yoga for Youth Development
· Healing and Overcoming Racial Trauma
· The Restoration of Ma'at – Lectures & Workshops by World Class presenters
· Kemetic New Year Celebration
· A Time for Change: Celebrating the Equinox and Solstices Days of Fasting & Renewal
· Alchemy of Inner Empowerment: Wayne B. Chandler
· Tour of the Ancient Egyptian Museum @ The Oriental Institute: Jabari Osaze
· Introduction to MDW NTR: Reading & Writing the Ancient Egyptian Language
· Anatomy, Physiology, and Biochemistry for Yoga Teachers & Body Workers
· The Sacred Feminine: Understanding the True Power of the African Goddess: Dr. Anika Osaze
---
Each Teacher Training module consists of learning objectives, learning resources, and learning activities that help to guide your learning process. Once you register you will receive the following:
Our Complete set of Training Manuals
Our Master Collection of Digital Instructional Videos and Instructional Meditation Audios
The Kemetic Yoga for Child and Youth Development Digital Video
Access to the Kemetic YogaSkills eBook and Research Study Library
Access to any live Zoom courses and past recorded courses including Kemetic Yoga for Racial Trauma, Alchemy of Kemetic Yoga, Kemetic Yoga for the Black Child and Youth Development & Stress Management for Health and Wellness
Links to YouTube Video Resources
COURSE OUTLINE
MODULE ONE:
Learning Objective: Understanding the history and philosophy of Kemetic Yoga
MODULE TWO:
Learning Objective: Understanding, Performing, and Teaching Initial Breathing Techniques
MODULE THREE:
Learning Objective: Internalizing the Core Practices of YogaSkills Method
MODULE FOUR: Kemetic Yoga Practices
Learning Objective: To learn the practice and teaching of the Core Kemetic Yoga Practices
MODULE 5:
Learning Objective: Understanding the Physiological, Anatomical, Bio-Chemical and Energetic Aspects of Kemetic Yoga
MODULE 6:
Learning Objective: Understanding the Role of Nutrition in the practice of Yoga